We live in a time when we are confronted by the complexities of race and racial identity.
The deaths of Black men at the hands of police officers has challenged our collective consciousness. Recent events have left me simultaneously heartbroken for the tragedies the Black community has endured for so long, yet optimistic that we can change systems of injustice.
As teachers and parents, this moment presents an opportunity to have difficult conversations with our children about racism, discrimination, white privilege, and protest. To move to a more just society, our children must be part of the solution.  We must make sure they grow up equipped with the mindset and knowledge to create a better world.
Fortunately, we are not alone in this effort, because there are many notable children's books that introduce readers (young and old) to these complicated and emotional topics. These books can be used as a springboard for discussion.
The following picture books about racism and protest—many of them by people of color— will help start the conversations in classrooms, in homes, and among individuals. Although many libraries are closed due to COVID-19, these resources are available at book stores or through your local library's e-reader programs. Most are also available as videos on YouTube, read aloud by teachers and librarians. Consider buying a book or two to support the important work of these authors and illustrators.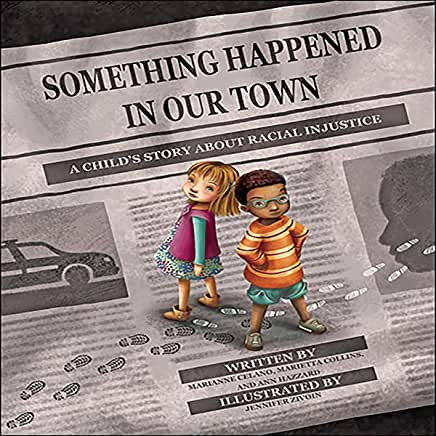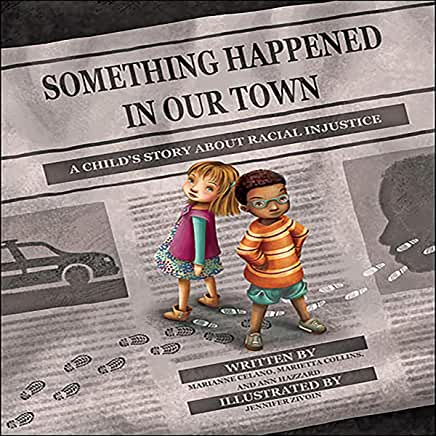 Something Happened in Our Town: A Child's Story about Racial Injustice by Marianne Celano, Marietta Collins, and Ann Hazard; illustrated by Jennifer Zivoin; Magination Press, 2018. (ages 4-10)
When a Black man is shot by the police in their community, two families discuss the incident. The story helps children to identify and counter racial injustice in their own lives and includes extensive notes to adults, child-friendly definitions, and sample dialogues.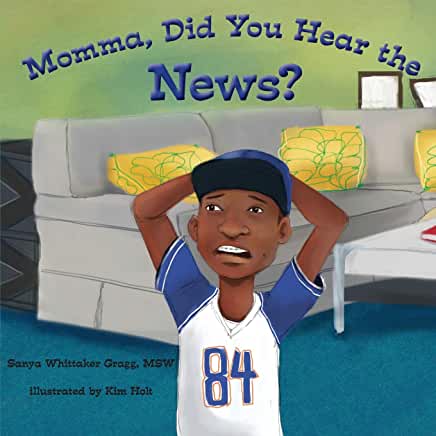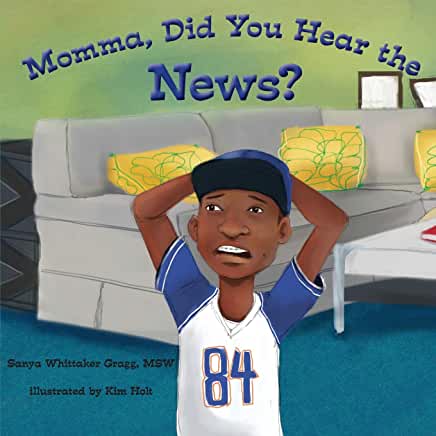 Mama, Did You Hear the News? by Sanya Wittaker Gragg; illustrated by Kim Holt; CreateSpace, 2017. (ages 8-12)
Written to talk to children about police violence, this book addresses how Black children, especially boys, can stay safe. Anyone who cares about an African-American boy should share this book with him. That such a book exists is testament to the need for radical change in our society.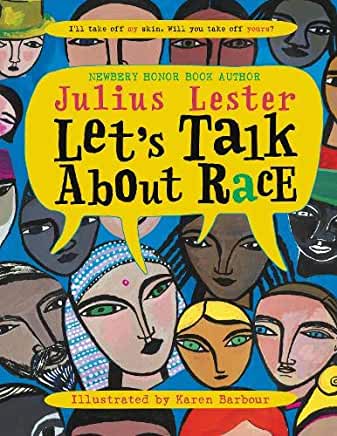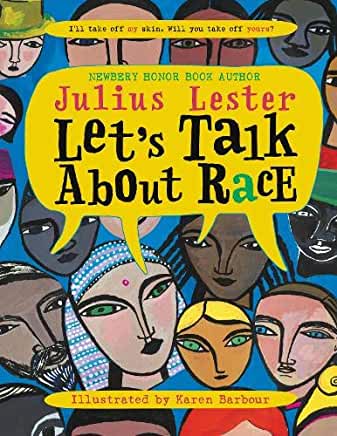 Let's Talk About Race by Julius Lester; illustrated by Karen Barbour; Harper Collins, 2008. (ages 4-8)
This beautifully illustrated book highlights that people are more than the color of their skin. It suggests ways to push past biases and stereotypes by focusing on individual stories and the gifts that each person brings to the world.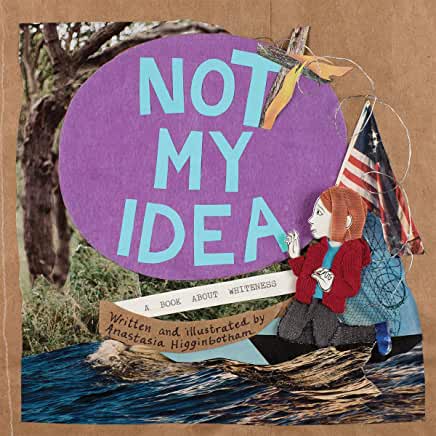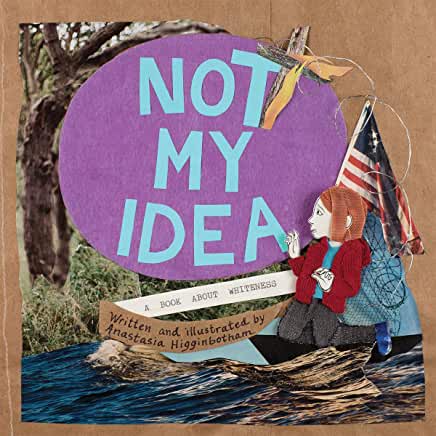 Not My Idea: A Book About Whiteness by Anastasia Higginbotham; Dorris Press, 2018. (ages 8-12)
This book discusses how power and privilege factor into the lives of white children and how all children can help to seek justice for everyone. The book invites all children to be curious about racism, accept that it's real, and to work toward justice.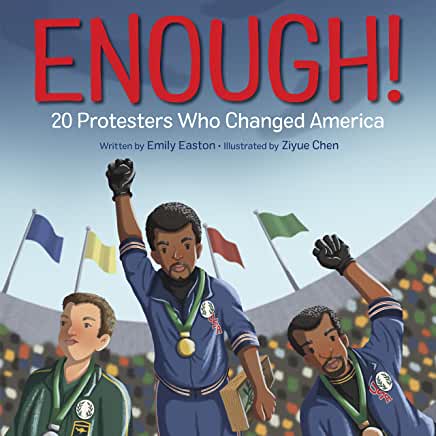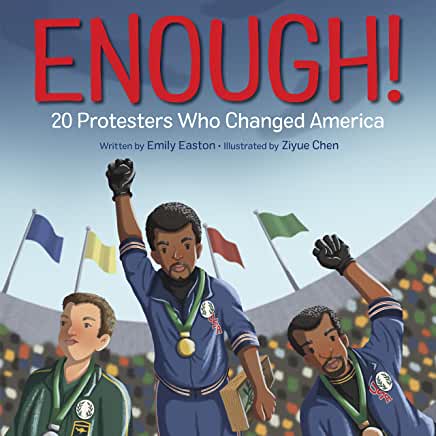 Enough! 20 Protesters Who Changed America by Emily Easton; illustrated by Ziyue Chen; Crown Books, 2018. (ages 5-8)
This alphabet book highlights influential protesters, including contemporary groundbreakers, like Colin Kaepernick and the Parkland students, who march in the footsteps of historical protesters like Harriet Tubman and Martin Luther King.
Antiracist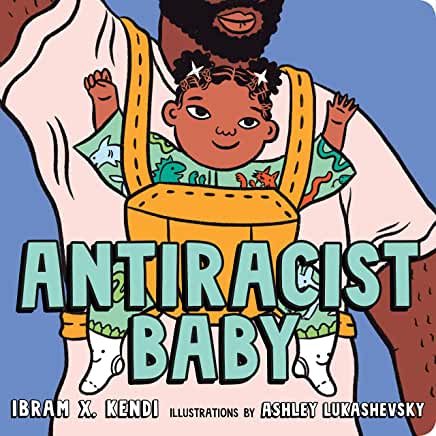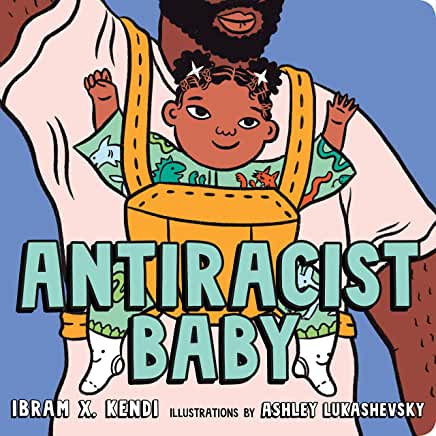 Baby by Ibram X. Kendi; illustrated by Ashley Lukashevsky; Kokila Press, 2020. (ages 3-8)
Featuring a really darling baby. this board book for toddlers and preschoolers outlines nine ways to build a more equitable world. It contains advanced concepts, so it is also appropriate as a conversation starter with older children.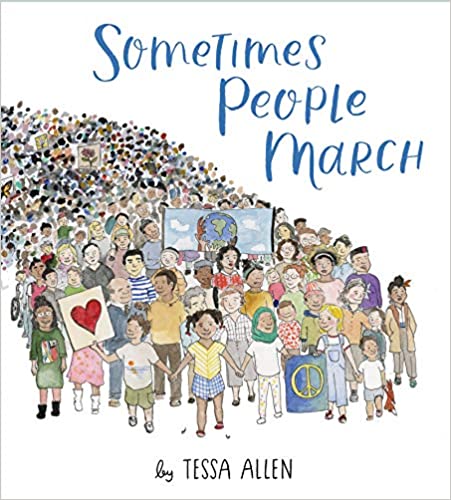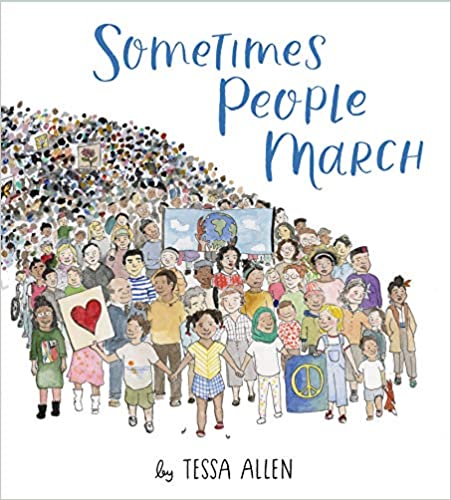 Sometimes People March by Tessa Allen; Balzer and Bray, 2020. (ages 4-8)
People participating in recent and historical social movements are the subject of this  book, with poetic text and lovely water-color illustrations. It explains why people march and how people can act and show concern for the causes they care about.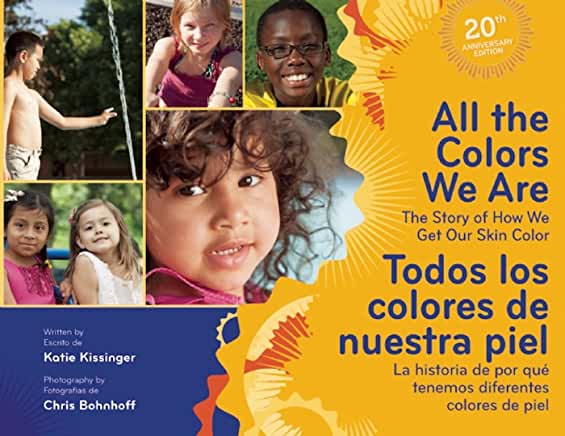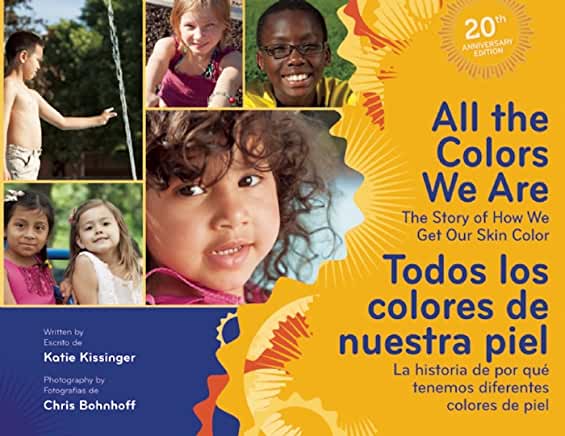 All the Colors We Are: The Story of How We get Our Skin Color by Katie Kissinger; photos by Chris Bohnhoff; Red Leaf Press, 2014. (ages 3 and up)
This book describes the scientific reasons people have different skin colors and introduces the idea that skin color is just one part of any person. It is filled with colorful photographs that capture the variety of skin tones and encourages children to value our diverse world.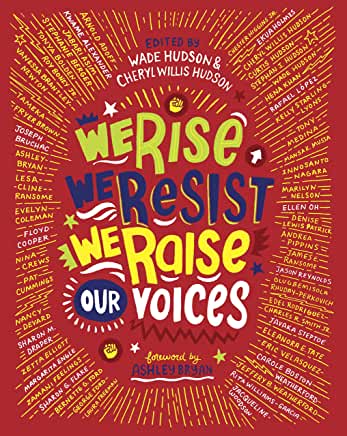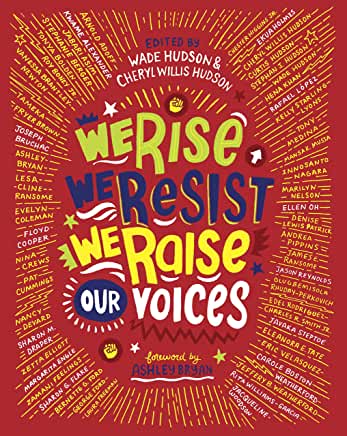 We Rise, We Resist, We Raise Our Voices, edited by Wade Hudson and Cheryl Willis Hudson; Crown Books, 2018. (ages 8-12)
Fifty luminaries of the children's book writing community, including Kwame Alexander, Jacqueline Woodson, and Rita Williams-Garcia, share their experiences and give advice to young people in this anthology of poems, letters, personal essays, and art. The beautiful art and prose work together to empower children to listen, learn, and to work toward a better tomorrow.