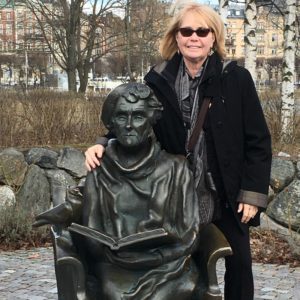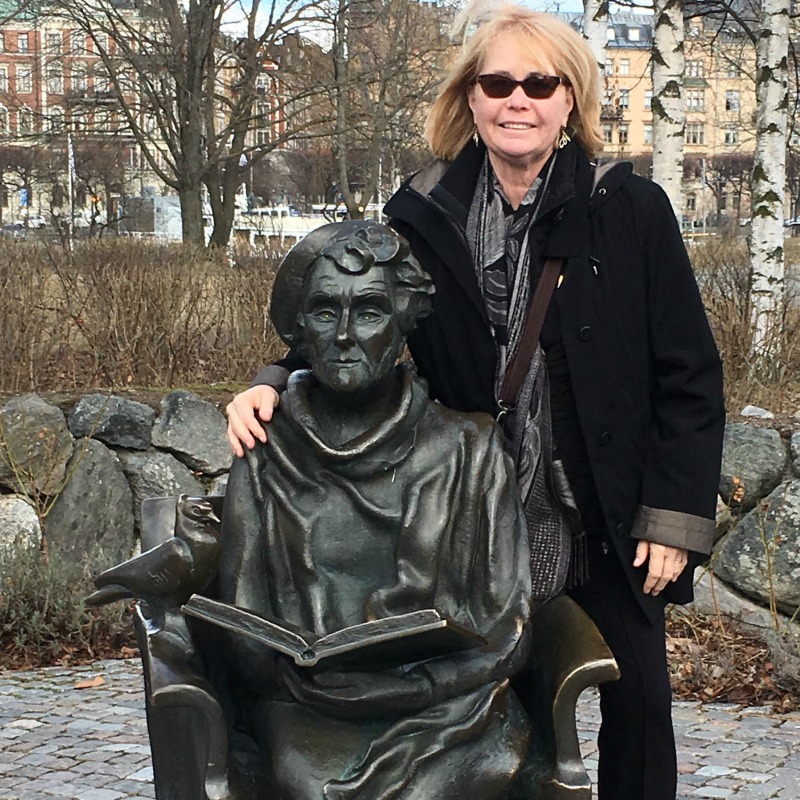 On a recent trip through Scandinavia, I committed myself to reading the works of Scandinavian children's authors. I wanted to reread the books that I had loved as a girl, to view them from the perspective of a writer and to read them in their native lands. I delved into the haunting fairy tales of Hans Christian Anderson, the whimsical odd adventures and wisdom of Tove Jansen's Moonintrolls and the very dark adventures of Astrid Lindgren's Lionheart Brothers. But the best part of my reading journey through Scandinavia came from becoming reacquainted with Pippilotta Comestibles Windowshade Curlymint Ephraimsdaughter Longstocking.
I loved Pippi Longstocking. I wanted to have red, wild hair, to live alone in my own wacky home, to create my own rules and (most importantly) to have a pet monkey. All along, I knew in my heart I was just another Annika, a regular, good girl… but wouldn't it be fun if I was different!
Pippi has enchanted millions of children like me over the decades since she was created in Sweden in 1945. Forever nine years old, she sprang to life in the post-WWII world and has been shocking the world ever since. Pippi is still wildly popular in Scandinavia and is one of their most notable literary exports. Astrid Lindgren is a national hero and is even pictured on the 20 krona banknote. A children's author… imagine that!
Pippi is quite the child. She turns the tables on bullies by hanging them from a tree, terrifies policemen who want to put her in a children's home, refuses to learn her "pluttification tables," rolls out her biscuits on the floor and heroically rescues children from a burning building. The fantastical is presented as commonplace and the world Pippi lives in is magical. The books are funny, irreverent and entirely enjoyable.
I realize that my girlhood admiration of Pippi was because she was a person who could do anything and was never bound by the rules that govern everyone else. The books are anti-authoritarian, with an undercurrent of feminism. It turns out that Pippi Longstocking often ends up on banned book lists because of these themes. One of the hallmarks of her character is that she never conforms to societal norms and that the adult world is held up to scorn and critical evaluation.
Pippi is inspirational to me as a writer because she breaks with conventional ideas about how children, especially girls, should behave. Re-meeting Pippi made me want to write children's books that make them imagine something different from what they think they know. Pippi Longstocking may not have the same effect on the current generation of young American readers that she had on me. But today's girls and boys need to have characters like her to love. They deserve characters who can help them look at their world with a more discerning eye and give them the courage to act in new ways. We need to make sure that our children have their own "Pippi" to encourage them to have fun, to be a bit more daring and to have faith in their own abilities.