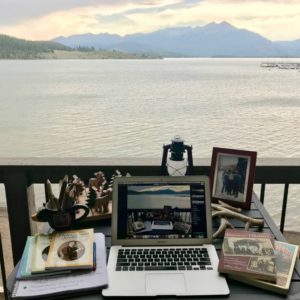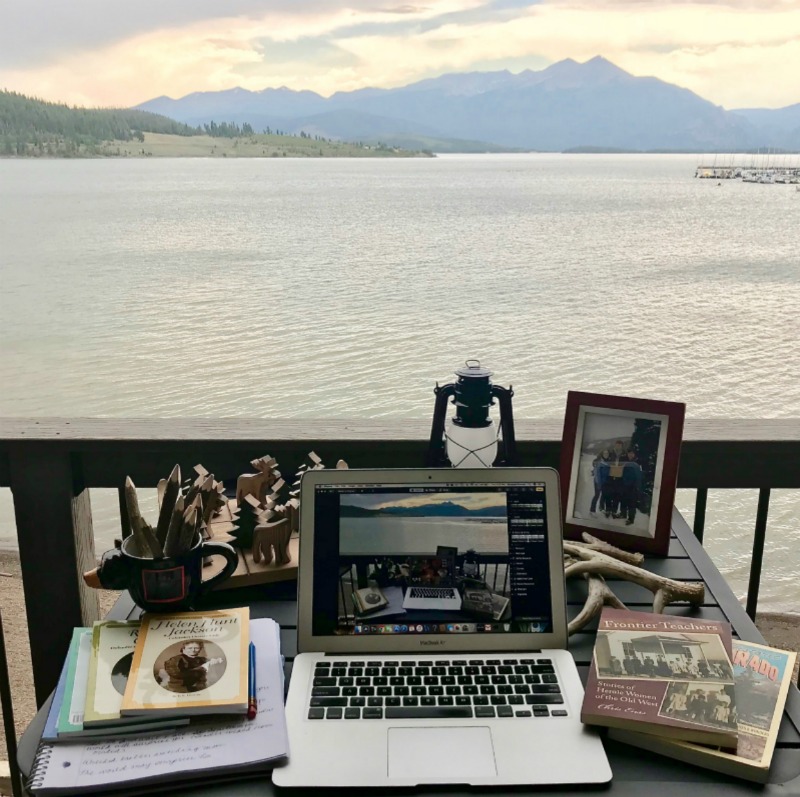 It is a perfect day for writing.
I have characters impatient to move forward, ready to endure things getting a little worse before they get better. My plot is waiting to advance and my characters are growing and changing, all according to the outline that I hammered out months ago. Two people I created are literally trapped in a tree and the person they are hiding from is striding toward them. They need me.
So why can't I write?
I keep trying, but every time I sit down to write, I come up blank. I write a sentence or two and it seems so… wrong somehow. I think back to the way the story flowed out of me in the beginning, the characters putting on their personalities like layers of clothes, filling out and surprising me with their actions and words. It was fun and exciting. I anticipated my writing time, eager to watch how the story I wanted to tell would find its way into the world.
But now, my frightened characters hide in the branches. I need to write the words get them out of this chapter and into the next. But there they wait, feeling confused and abandoned. I know them and they are very, very disappointed in me.
It turns out that I am not the first writer to experience a phenomenon known as writer's block. Merriam-Webster defines writer's block as "a psychological inhibition preventing a writer from proceeding with a piece."
Looking for answers, I decided to survey what some of my favorite authors had to say about writer's block. They provided interesting and sometimes contradictory advice, but I was buoyed by the wisdom that their words spoke to me.
 Hilary Mantel: "If you get stuck, get away from your desk. Take a walk, take a bath, go to sleep, make a pie, draw, listen to music, meditate, exercise; whatever you do, don't just stick there scowling at the problem. Open a gap for them, create a space. Be patient."

Lesson from Hilary: It's okay to take a break and to wait for the right way to tell the story to come to me. Plus, it's fine to find some time to bake that pie. Oh… and scowling does not help.
Orson Scott Card: "Writer's block is my unconscious mind telling me that something I've just written is either unbelievable or unimportant to me, and I solve it by going back and reinventing some part of what I've already written so that when I write it again, it is believable and interesting to me. … [If] you haven't solved the problem that caused your unconscious mind to rebel against the story, it still won't work – for you or for the reader."

Lesson from Orson Scott: I need to pay attention to what I have written and analyze if it feels true. If not, I'll need to change it and make it both believable and interesting in order to move forward. My unconscious mind will be telling me things my conscious mind does not know.
Margaret Atwood: "If I waited for perfection, I would never write a word."

Lesson from Margaret: My book is not going to arrive perfectly, so obsessing about each word or sentence is counterproductive. I can revise a bit as I go, but I can always go back and change everything if I wish. My first draft is just one part of the process and I need to get it down from beginning to end, then see about moving it closer to perfect.
Maya Angelou: "What I try to do is write. I may write for two weeks 'the cat sat on the mat, that is that, not a rat.' And it might be just the most boring and awful stuff. But I try. And then it's as if the muse is convinced that I'm serious and says, 'Okay. Okay. I'll come.'"

Lesson from Maya: Some of what I write will be boring and awful. But that "the muse" is waiting and inspiration will come when I am ready for it…or when it is ready for me.
Jeffrey Deaver: "I've often said that there's no such thing as writer's block; the problem is idea block. When I find myself frozen… it's usually because I'm trying to shoehorn an idea into the passage or story where it has no place."

Lesson from Jeff: I need to trust the story and allow myself to veer from my plan if something isn't quite right. I need to let go of some things, things that seemed important and essential at one time, and leave it out if it doesn't belong any more.

Barbara Kingsolver: "Close the door. Write with no one looking over your shoulder. Don't try to figure out what other people want to hear from you; figure out what you have to say. It's the one and only thing you have to offer."

Lesson from Barbara: I need to make sure that the book is my own, not what I think other people want the book to be. My book is historical fiction for children; I worry about making it marketable, politically correct, and always age appropriate. I need to set aside those worries for now and just tell the story.
 Mark Twain: "The secret of getting ahead is getting started. The secret of getting started is breaking your complex overwhelming tasks into small manageable tasks, and then starting on the first one."

Lesson from Samuel: I shouldn't be overwhelmed by the entirety of the book, but just move forward one incident at a time. If that is how he got that fence whitewashed and Huck to his own funeral, I can get those characters out of the tree.
Warren Ellis: "Writer's block? This is when a writer cannot write? Then that person isn't a writer anymore. I'm sorry, but the job is getting up in the fucking morning and writing."

Lesson from Warren Ellis: I've never read anything by Warren Ellis, in fact I've never heard of Warren Ellis, but I appreciated what he had to say. I probably just need to get over myself and just write the @#$%$#ing book.